Truth, beauty, and data revisited
Materials for class on Tuesday, December 11, 2018
Contents
Slides
Download the slides from today's lecture.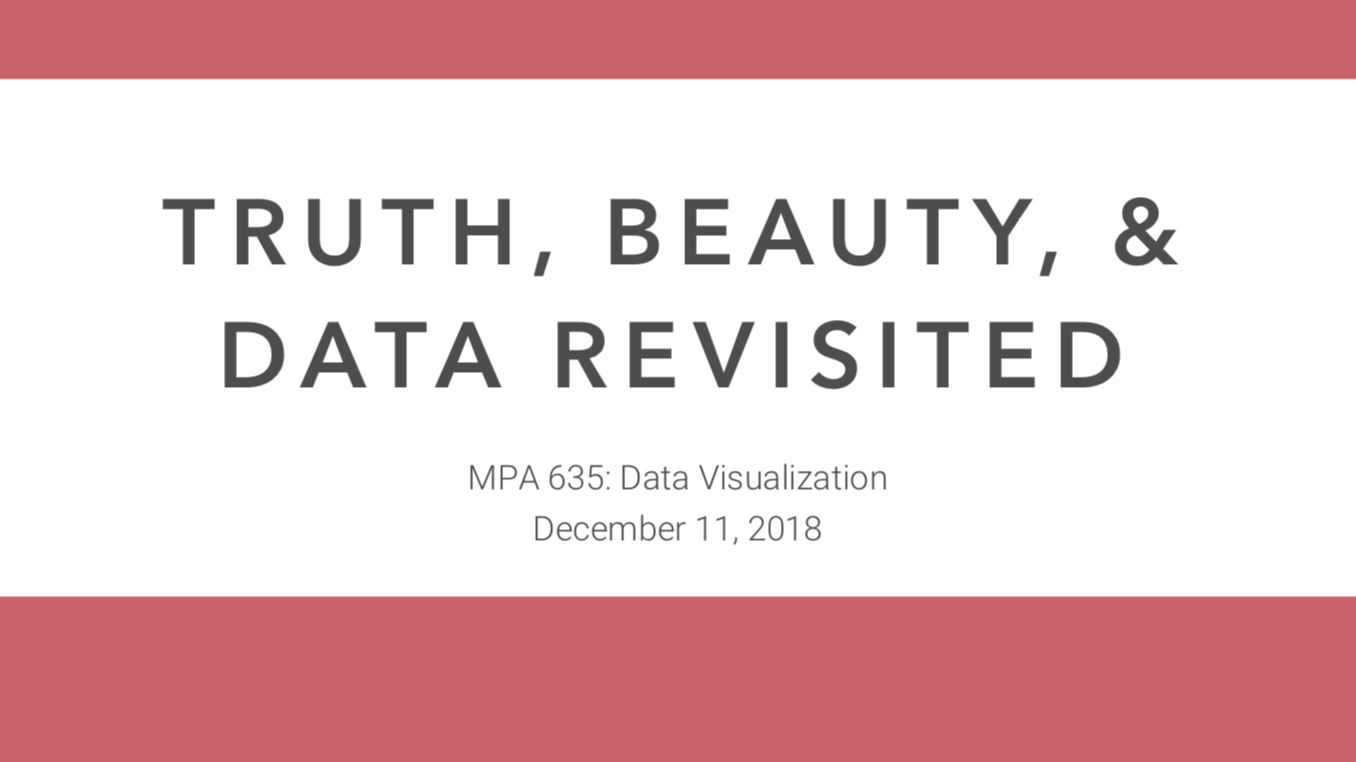 Making an R Markdown-based website
Follow Alison Hill's tutorial to start your own free website using R and blogdown. Get your stuff out there!
Class feedback
The post-class form for today is a little different from the past few weeks. Go to this form and answer the questions there.
Thanks for a fantastic semester!